Sanitation Technologies
A Division Of Anderson Chemical Company
Sanitation Technologies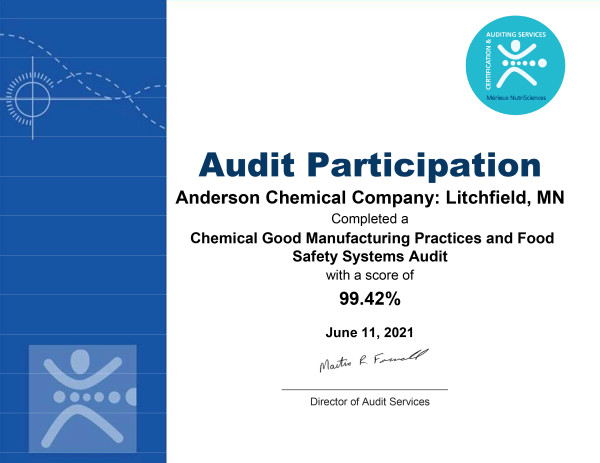 Anderson Chemical Company's Sanitation Technologies division has provided professional cleaning & sanitation programs to the food processing industry for over one hundred years. Our goal is to bring a comprehensive approach through just the right service ...
A well-managed sanitation program is a critical component of a food processing plant's operation. The success of this program depends, to a great extent, on the quality of the technical service. Only a professional who knows your plant's specific needs and goals can identify potential problems and administer timely, corrective action. Anderson's Sanitation Specialists and Technical Support Staff are dedicated professionals who average over fifteen years of sanitation experience in the food processing and related industries. This length of service assures long-term, consistent results that translate well to the bottom line! The synergy of this capable team results in
just the right solutions...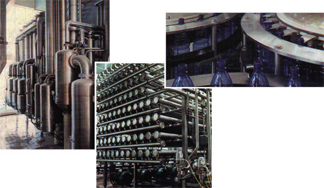 Anderson provides cost effective answers to challenges throughout the food industry. Innovative products, application know-how, customer education and comprehensive Sanitation Programs result in the right solutions. The valuable relationships developed over time through quality performance, create a beneficial working climate of trust. Trust that is based on good people, good service and good programs, which make Anderson just the right company with ...
Just the Right Chemistry®